International Substitute Teaching Positions and Candidates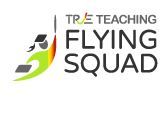 A professional international substitute teaching  service that provides schools with trusted, experienced and highly competent educators in the event of an emergency or for anticipated absences  for periods of one month to one year.
The Flying Squad is the True Teaching database of candidates who are available for interim, short term Teaching and Administrative positions in International Schools.
An Educator wanting to join The Flying Squad should :-
Have at least 3 years full-time successful teaching experience
Able to  accept short term teaching contracts  of a minimum of 1 month and up to 1 year as indicated in your True Teaching file
Be in a position to take up an appointment within a relatively short notice period
Be able to produce a clean criminal background check from both home country and the country they last worked in for more than 12 months
Provide a minimum of three good recent confidential references
Be flexible in terms of the geographic location of the positions to be filled
Already have a True Teaching candidate file?
If you already have a True Teaching candidate file go into into your file by clicking Login, and complete the extra information required for the Flying Squad.
A new teacher to True Teaching?
If you are new to True Teaching, click on the button below and set up a candidate file with us. You will be able to input all information required for the Flying Squad.

An Institution wanting to employ  Flying Squad members must :-
Be a registered Client School of Trueteaching and have a complete Institution Profile
Have agreed to the Client Terms of Business
Be an accredited school or seeking accreditation with a recognized agency
Be able to make provision for short term employment in regards to work status and salary payments for the duration of the contract
Provide for the travel and accommodation needs of the educator
Provide for the induction needs of the educator as necessary
Existing Client Schools should go to their file by clicking Login
Institutions new to True Teaching need to register by clicking on the button below.

How does a Client School obtain a teacher for a temporary position?
A Client School wishing to employ a teacher for a temporary contract only has to send a short email to true@trueteaching.com briefly outlining the position, and the dates when the position is to start, and finish. Files of suitable candidates who are available, and interested will be sent to the school within 3 days of the receipt of the request. The school will then make direct contact with those of interest.
NEW Candidates and Institutions Register Here