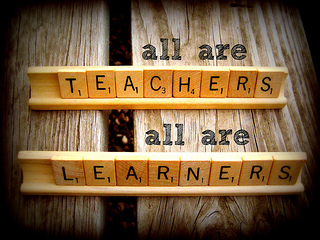 WELCOME TO TRUE TEACHING!
You are about to CHANGE your life!   True Teaching is your vehicle to make this happen, providing relevant information and personal guidance as you navigate choices available to you in the international Education market.
True Teaching directors have experienced teaching and living abroad, often times with families and pets in tow! We are here for you.
Client schools and institutions typically seek teachers from the following English first language countries; United States, United Kingdom, Canada, Australia, New Zealand and South Africa.  Teachers from other countries need to have degree/s and teaching credentials (equivalent to Teaching License, Teaching Diploma or PGCE) from a recognized university.  If True Teaching feels it cannot truthfully assist a candidate to find an international teaching or administration position, we will inform the candidate in writing.
If you can answer yes to the following, then you're ready to take up a placement in an international setting:
Are you are a certified/qualified Educator with recognised teacher training and qualifications. Do you have teacher training such as a bachelor's of education, higher diploma in education, qualified teacher status or full national/state teacher certification?

Would you consider the following attributes describe you as a person; flexible, adaptable, practical, understanding?

Would you describe yourself as being culturally sensitive and culturally aware?
Are you a life-long learner, curious and excited to absorb new things, new places and new people?
Can you make a minimum of two years professional commitment to a school overseas?
Are you a fluent English user capable of functioning at high levels of professional competency?
Getting started:
STEP ONE: Register
Click on Register on the True Teaching landing page.  Register as an Educator and provide an email address.  Confirm this email address by logging into this email's account and clicking CONFIRM.  You need to provide a password; this password is encrypted and therefore safe.  Entry to your file is by Log In using your email and password.
STEP TWO: Terms of Business
Read the Terms of Business for Educators by checking the box to indicate you understand and agree with its contents.  Registration with True Teaching is not possible without agreement with our terms of business.
STEP THREE: Entering Information and uploading  documents
Prior to beginning to enter information in all fields under four headings: Personal Data, Professional History, Position Preference and Reference, ensure you have gathered together the following documents to be uploaded where indicated.
Copies of degrees and certificates (teaching diploma and/or certificate)
Please note: Immigration/school authorities expect to site original documents and may in some cases require these to be attested and forwarded prior to entry.
Copy of the front page of your passport
Curriculum Vitae, two page maximum must include; personal details, qualifications, work experience with most recent experience listed first.
Recent passport or visa photograph
Police Check- contact your local embassy or consulate for details of how to obtain the police check.
Details of three referees to include; member of the senior management team (strong preference for Head of School), immediate supervisor and a parent.
It is recommended you contact each of your referees ahead of time to alert them of the need to complete a confidential reference to be returned to True Teaching BEFORE your registration is complete and your True Teaching file is fully activated.
You are now ready to enter  information into the fields and upload documentary evidence where indicated.
REFERENCES:  Confidential reference requests are made by adding details of your referees and clicking on the Request button.  The True Teaching confidential reference form goes directly to your referee, is completed by them online and returned directly to True Teaching.  You will need the details of a minimum of three referees, two supervisors (one should be a head of school in the last two years) and a parent.  There are three True Teaching confidential reference forms; Administrator, Supervisor and Parent.  Be sure to choose the correct form to send.
**Executive candidates should provide details of three supervisors and make the request for a confidential reference using the Administrator form.
STEP FOUR: Prescreening Interview
A True Teaching director will contact you typically by Skype for a personal interview. This is also an invaluable opportunity to ask questions of experienced international educators. Personalized service is the cornerstone to our success; we value one-on-one discussions that make the flow of information between agency and candidate more meaningful, building deeper and lasting relationships.
Your True Teaching directo is available to support you and offer guidance throughout the recruitment process and is happy to be contacted when and where necessary.
STEP FIVE:  Active Status
Now that you have completed all steps, your file will be activated and the world of international teaching made available to you.
Database Access: You will be able to access information about schools and current vacancies from your dashboard.  Professional teachers have little time for lengthy searching; our search 'filters' are designed to provide you with the information you require quickly and effortlessly.
You may apply for jobs:  if interested in a position you merely click on APPLY and an anonyized version of your file goes to the inbox of the school's contact.  If they believe you may be a good 'fit' for the advertised position they will click on REVEAL and view your full profile.  You will receive an email alert to let you know that a school is viewing your full profile.   True Teaching may submit a copy of your file to a school as part of our short-listing service. We will do so only if the vacancy 'matches' your background, qualifications and aspirations.
One Single Point of Contact: Your assigned director is there to support and respond to your recruitment needs throughout the process of finding an international teaching job. Our aim is to make communication flexible and easy!
Instant Alerts of New Job Openings: To increase your chances of finding your perfect job, True Teaching will alert you by Email about new job openings that are a good match for your teaching preferences.
Personalized Service by directors who have 'walked the walk': No question is too trivial, no issue to be overlooked! Our True Teaching directors have lived and worked internationally and understand the challenges facing candidates navigating the unfamiliar. Honest feedback, mature guidance and the wisdom of having been there, done that will ensure your international placement is the best 'fit' for you at your particular time in life.